Developing new reference materials can be a time consuming process often requiring several years to complete. This means that reference material development typically lags well behind the introduction new metal alloys created to meet the needs of increasingly demanding industrial applications.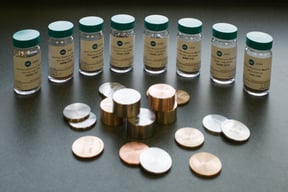 This disparity creates a problem for chemists working with analytical methods such as XRF, ICP and OE, as these are comparative techniques and require reference materials to calibrate and validate.
The result is that the reference materials required for the quality control of these new alloys are often not available when they are needed.
In response to this need ARMI created a new approach to reference material development with the goal of creating high quality metal alloy certified reference materials in the shortest possible time. Utilizing the highest quality analytical laboratories, experienced industry experts and developing our own internal laboratory capabilities, I am proud to announce the introduction of the first group of reference materials produced in just 4 months from start to finish. This group of reference materials includes stainless steel grades 303 (IARM Fe303-18), 304L (IARM-Fe304L-18), 316L (IARM Fe316L-18), and duplex steels Zeron 100 (IARM-FeZ100-18) and 2205 (IARM Fe2205-18).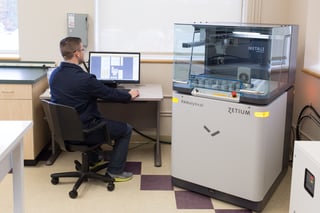 This brings the total of our new reference materials introduced this year to 34. (See our new product page for details and to download the certificates of analysis).
This rapid development capability means that ARMI can produce custom reference materials quickly in order to support the growing quality control needs of the metal alloy community.
If you have alloys that do not have available reference materials let us know! We would be happy partner with you to develop new CRM's to meet your needs.