ARMI is proud to release 10 new Nickel alloy CRM's for chemical analysis. These CRM's have expanded data for both certified and indicative elements.
Most include certified data for 20 or more elements as well are indicative data for 50 or more trace elements. These new CRM's raise the bar for Nickel alloy reference materials; providing more high quality data than ever before!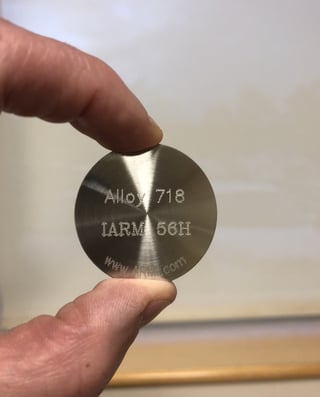 These new certified reference materials include the following Nickel alloy grades; Alloy 20, Alloy 200, Alloy 400, Alloy 600, Alloy 625, Alloy 718, Alloy X750, Haynes 230, AL 6XN and Alloy K-500.
As always these products are available in multiple forms to suite XRF, OES and ICP analysis.
You can find more information about these reference materials including the certificate of analysis on our NEW PRODUCTS page.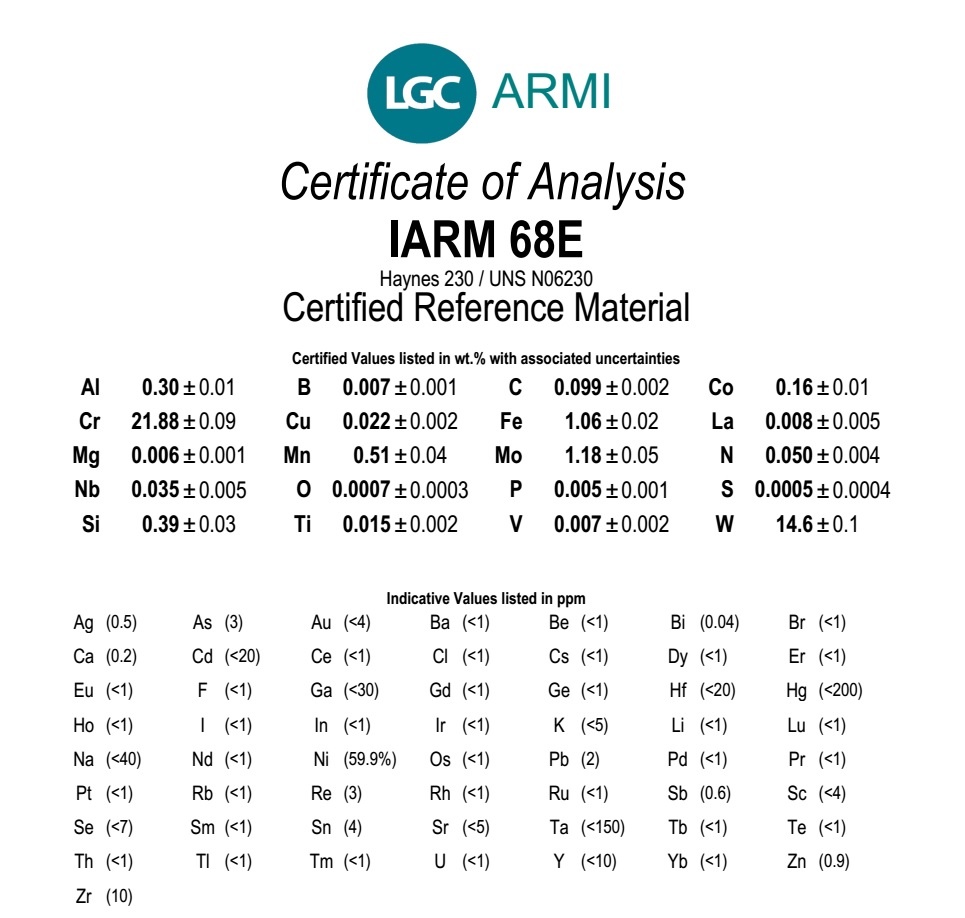 ---