ARMI is pleased to announce the release of 5 new steel certified reference materials. These new reference materials include 5 low alloy steels; AISI grades 4140, 4330, 4340, E52100 and 5Cr ½Mo.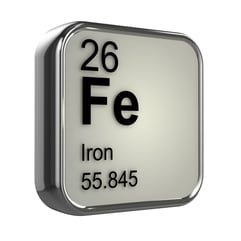 As always these reference materials are available in three different forms depending on your analytical technique; 38mm diameter x 3mm thickness for XRF, 38mm diameter x 19mm thickness for arc spark OES or as chips for analysis by ICP or AA.
The complete listing of the new reference materials are shown in the table below along with links to the certificates of analysis. You can also check out our new products page to see all of our latest CRM's.

Custom Reference Materials
LGC ARMI now has significant in-house analytical capabilities including ICP-OES, ICP-MS and WDXRF. If you have unique materials that you need to analyze and no CRMs are available, we can make them for you using your materials. We can perform the homogeneity testing according to ISO Guide 35 procedures, chemically characterize the material and provide a certificate of analysis.
---