ARMI is pleased to announce the release of 7 new products that cover 5 steel alloy grades.
These new products include an alloy C-300 maraging steel (IARM 99D) , two lots of grade AISI 8740 low alloy steel (IARM 252E and 252F), AISI grade H-11 low alloy steel (IARM 255B), 2 lots of grade A706-60 rebar (IARM 380A and 380B) and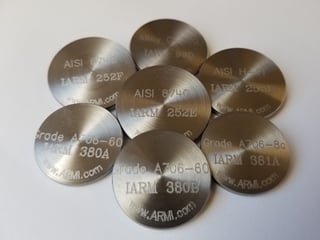 AISI grade A706-80 rebar (IARM 381A).
These new products are available as
thin disks ( 38mm x 3mm) for XRF analysis, thick disks (38mm x 19mm) for OE analysis and as chips for ICP and AA analysis.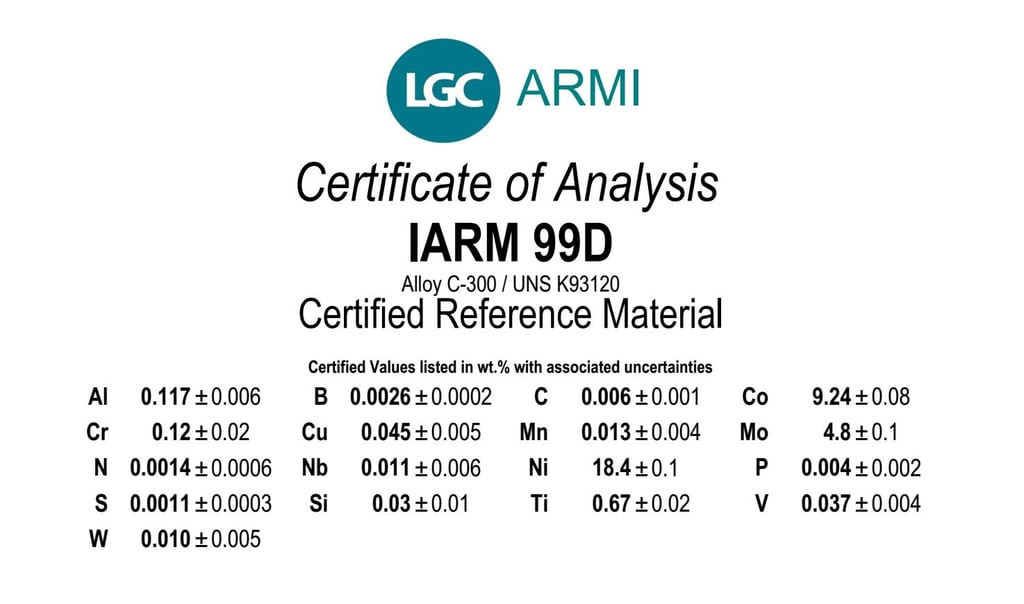 You can learn more about these products and download the certificates of analysis on our New Products page. Certificates for any ARMI current or historical products are also available on our Certificates of Analysis page.
---