ARMI introduces two new certified reference materials for nickel alloys. IARM-Ni214-18 is a Haynes® 214® alloy and IARM-NiB3-18, a Hastelloy® B3® alloy.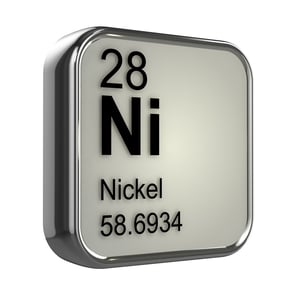 Haynes® 214® is a nickel alloy containing approximately 75% Ni, 16% Cr and 3% Fe. This alloy is designed for high temperature, oxidizing environments and low stress applications. Among its uses are in automotive catalytic converters and flame hoods.
Hastelloy® B3® is a nickel alloy containing approximately 65% Ni, 28.5% Mo, 1.5% Cr, 1.5% Fe, 3%, W 3% Mn and 3%Co. This alloy is highly resistant to chemical attack by hydrochloric, hydrobromic and sulfuric acids and is used in various applications in the chemical industry.
The reference materials are available in three forms:
38mm diameter x3mm thick disks for EDXRF or WDXRF
38mm diameter x 19mm thick disks for OE (Optical Emission)
100g bottles of chips for ICP-OES and ICP-MS
You can learn more about these reference materials on our new product page where you can view and download the certificates of analysis.
If you have additional questions regarding these materials or would like a quotation click below.