Do you have difficulty finding the right reference materials to meet your analytical needs?
The reality is, for industrial and geological materials, only a fraction have well characterized reference materials available. More often than not, you are left compromising with a reference material that doesn't quite fit your quality control process. This is becoming an increasingly significant problem as regulatory and accreditation requirements steadily increase.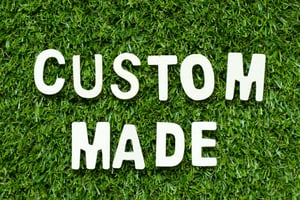 There is no longer the need to compromise on quality. Our ISO 17034 accredited program can turn your material into a customized reference material. Our ISO 17025 accredited laboratory is equipped with high power Wavelength Dispersive XRF, ICP-OES and ICP-MS instrumentation. We conduct a complete homogeneity study on your material, characterize its major, minor and trace element composition, and produce a certificate of analysis.
What We Deliver
Custom ISO 17034 Reference Material
Your material packaged and prepared to your specifications (disks, bottles etc.)
Certificate of Analysis